When you're all tired of everyday, routine life, securing yourself in an offbeat destination is the best. Bhutan, a landlocked country, sits in the Easter Himalayan range settled between India, China, and South Asia. It's a place where there're several remote attractions. Choose a serene destination in this country and make the most of your stay.
Such offbeat sites ensure a respite from city life. The adventurous, calming, and charming ambiance elevates your mood beautifully. Today, almost every tourist spot includes accommodation, more or less. Go for an online search to find out budget-friendly accommodations based on tourist sites. Find out the Bhutan tour package from all-inclusive cost-effective choices.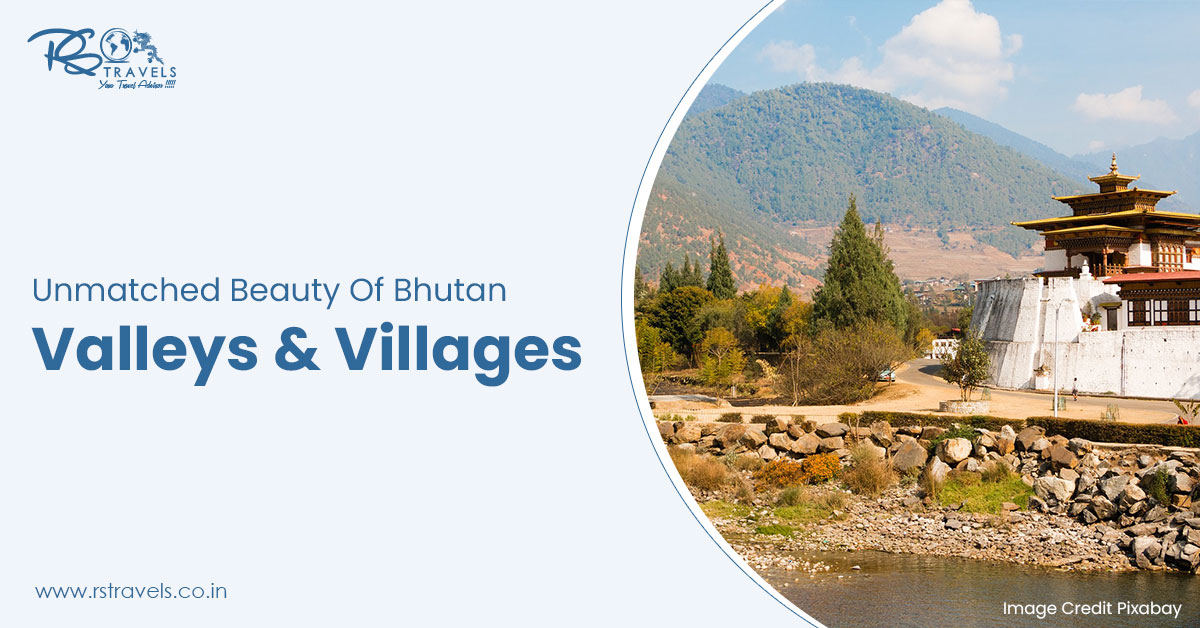 Here are some serene sites nestled in Bhutan:
Gangtey
A glacial valley Gangtey, also called Phobikha, is an exquisite site located in Central Bhutan. For nature lovers, Gangtey appears to be a heaven on earth. Situated at an altitude of 3000m, this valley gives you a panoramic view of mountains and is the winter home to endangered wildlife species black-necked cranes. Nestled atop a hill region, the 17th-century Gangtey Goempa Monastery is a major attraction here and is 5 hrs away from Thimphu.
Sakteng Village
Perched at an altitude of 2800m, Sakteng is a highland village in Bhutan. The region typifies the nomadic lifestyle, bounded by the sights of pictorial mountains, and widely distributed meadows. Sakteng Wildlife Sanctuary lying nearby the village occupies a place on the Tentative List of UNESCO World Heritage Sites. In this sanctuary dwells black-rumped magpies, Himalayan red panda, eastern blue pine, a yeti-like species, migoi, barking deer, et al.
Merak
Located in the far east of the country at an altitude of 3500meters, Merak is a serene village in Bhutan. Nakchung La Pass separates Merak from Sakteng. However, these areas share the same geographical regions. The far-stretching pastoral, mountainous surroundings and misty morning thrill visitors. Wildlife safari and trekking trails make the region famous among tourists. Ema Datshi is one of the famous foods in Bhutanese cuisine made using chili, and cheese. Book the best Bhutan tour packages at budget-friendly price rates.
Ura
Ura village holds an altitude of 3100 m. belonging to the highest of Bumthang valleys is an absolutely scenic village. With its verdant valley and spreads of meadow, and forests of Rhododendrons, pine, juniper, and bamboo, the region has become one of the choicest destinations in Bhutan. The distance from Thimphu to Ura valley by road is 302 km. Talk to your tour operator for hassle-free transportation and accommodation setups.
Remote destinations help rejuvenate your mind, especially when it's a hill station. Heading for a quality holiday stay in Bhutan never leaves you unsatisfied. Get in touch with your tour guide to ace your trip experience. A reputed travel agency puts forward secure trip planning and super entertaining trip too.
---