Bhutan is a mountainous country and an absolutely scenic location for exploration. The lovely natives, delectable cuisine, iconic culture and tradition, stunning landscapes, spiritual ardour, etc. make this destination incredibly famous among tourists worldwide. Popularly known as the Buddhist Kingdom of Bhutan, the region is surrounded by India and China.
This blog shares five wonderful spots to visit on your Bhutan holiday. With a budget-friendly tour package, explore some of the best places to stay in Bhutan. A package holiday looks after your transport, accommodation, sightseeing tours, meals, outdoor recreation, et al.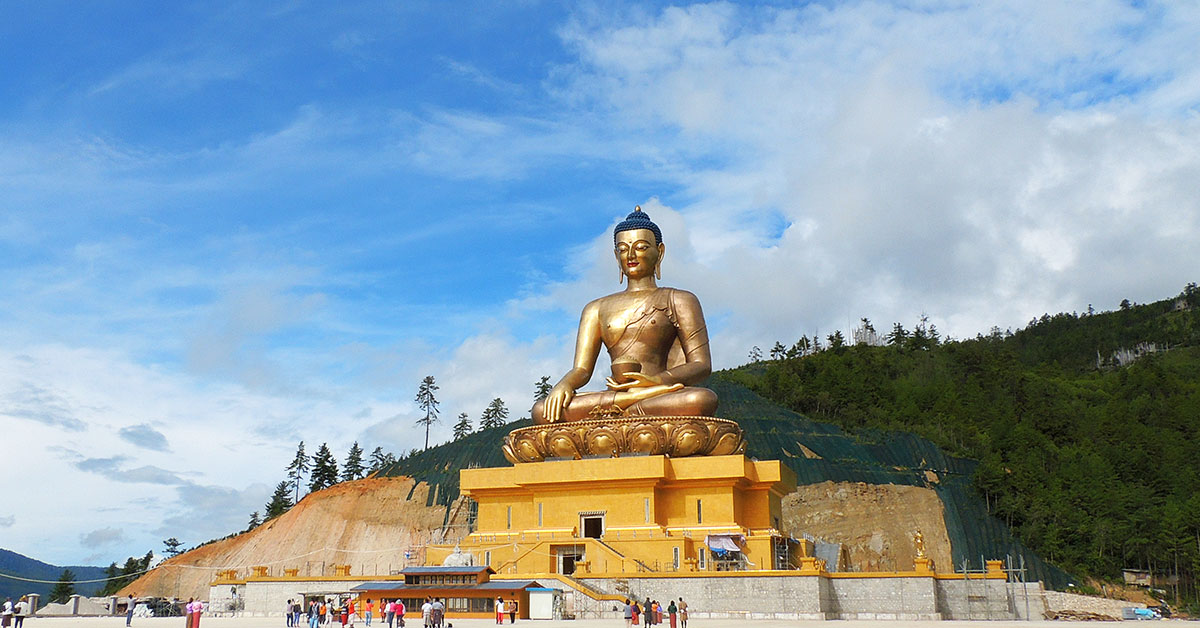 Let's talk about the five fascinating destinations to plan your Bhutan trip:
Thimphu
The capital of Bhutan Thimphu is the largest city in Bhutan, which occupies an area of 26.1 sq. km. Thimphu is an unmatched concoction of tradition and modernity. It sits at an elevation of 2,334 m., some 4 hrs away from Phuentsholing, it's a border town in Bhutan.
Best places: Trashi Chho Dzong, Simply Bhutan, Changangkha Lhakhang, Clock Tower Square, Folk Heritage Museum, Dechen Phodrang, Tango Goemba, National Library of Bhutan, Tango Buddhist Institute, Simtokha Dzong, etc.
Haa Valley
Haa is a Thromde town and the seat of Haa district in Bhutan, lying picturesquely in Haa Valley, west of Bhutan bordering the northeast Indian state of Sikkim. Located at an elevation of 3065 m., Haa Valley is an emerging offbeat location in the country, connecting Paro, Samtse, and Chhukha districts. It's an exceptionally beautiful place bounded by emerald greenery and blue mountains, where you can plan your nature escape. Haa Valley is one of the best places to visit in Bhutan.
Best places: Haa Gompa, Haa Samarpudung, Jueydrak Hermitage, The Black and White Temples, Katsho Gompa, Yangthong Gompa, Dobzi Dzong, etc.
Paro
Some 50 km away from Thimphu, Paro is a valley town, wonderfully nestled on the west side of Thimphu. Paro is where sit many sacred places and, in this location, sits the sole international airport of Bhutan. At the center of Paro Valley on the banks of the Paro Chhu River, you will see beautiful paddy fields and a mountainous background.
Best places: Tiger's Nest/Paro Taktsang, Paro Airport View, Rinpung Dzong Monastery, Chele La Pass, National Museum of Bhutan, Jangtsa Dutseg Lhakahng Temple, Dasho Nishioka Chorten, Kyichu Lakhang, Paro Farm House, Zuri Dzong Monastery, Tamchoe Monastery, Ugyen Pelri Palace, Paro Weekend Market, etc.
Bumthang
The region of Bhumthang entails four mountain valleys namely Ura, Chumey, Choekhor, and Tang, and is a picturesque spot in Bhutan, collectively known as Bumthang Valley. This historical land of Bumthang is home to many age-old Buddhist Monasteries. And Bumthang is one of the best places to stay in Bhutan if you look for a remote/offbeat location.
Best places: Ura Valley, Ngang Lhakhang, Wangduechhoeling Palace, Kurje Lhakahng, Jambay Lhakahng Temple, Tamshing Lhakhang Temple, Jakar Dzong, Burning Lake, Wild East Rodung La Trek, Ogyen Choling Palace Museum, Bumthang Owl Trek, etc.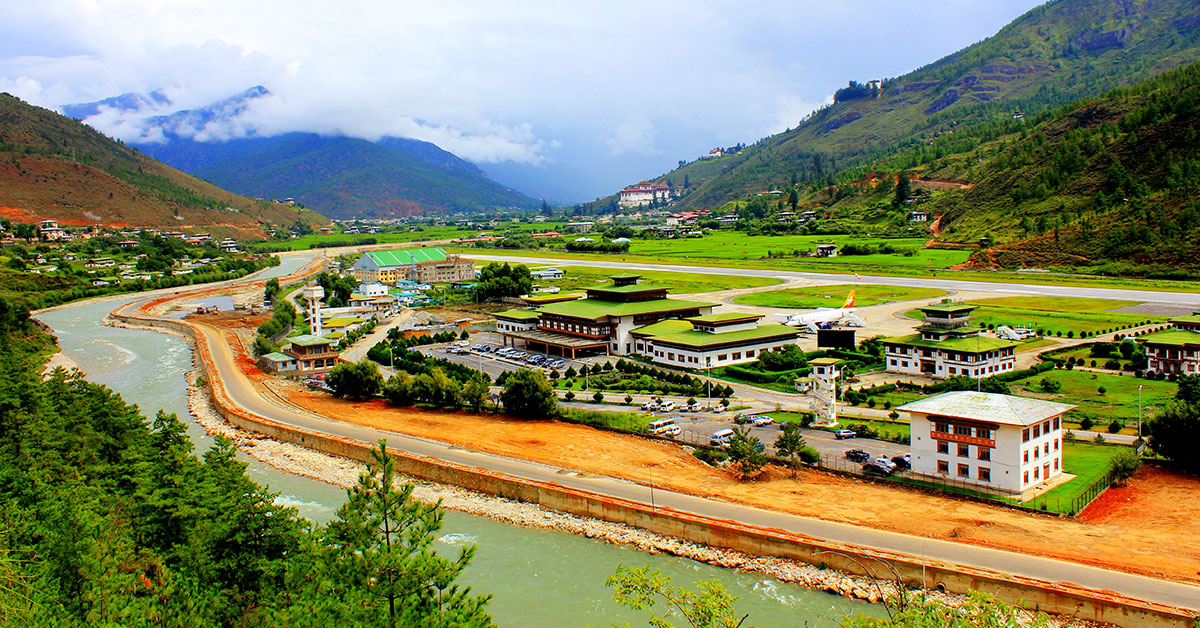 Phuentsholing
Needless to introduce, the border town of Bhutan namely Phutensholing is a famous commercial hub besides a tourist hotspot. It offers seamless transport to Bhutan from India by road, known as the gateway of the land of Thunder Dragons. In this scenic place, you can easily get a glimpse of Bhutanese, Indian, and Nepalese' cultural diversity beautifully secured.
Best Places: Bhutan Gate, Palden TashiCholing Shedra, Zangto Pelri Lhakhang, Amo Chhu Crocodile Breeding Centre, Phuentsholing Viewpoint, Phuentsholing Market, Karbandi Monastery, Zangto Pelri Park, Torsa River Side, etc.
Whether you plan a romantic tour, adventure tour, or spiritual venture, Bhutan is simply awesome. This carbon-negative, forested destination in combination with mountainous soundings wows every visitor. You can personalize a Bhutan holiday tour plan for an outright promising and eventful experience. 
---