Bhutan is a lovely mountainous country with no maritime share. Popularly known as the Land of Thunder Dragon, Bhutan is bounded by India and China. Jaigaon-Phutensholing road journey appears to be the smoothest way to enter Bhutan by road. If you're planning a holiday in Bhutan, some exceptionally beautiful locations are there.
Several spectacular hill stations lying in Bhutan are ideal for honeymooners, nature lovers, and adventure enthusiasts. Plus, many Budget-friendly accommodations are get-at-able. This blog shares the four best places to stay in Bhutan on your holiday.
For your holiday stay, choose a privileged location hotel so that your journey remains enjoyable and hassle-free.
#1 Paro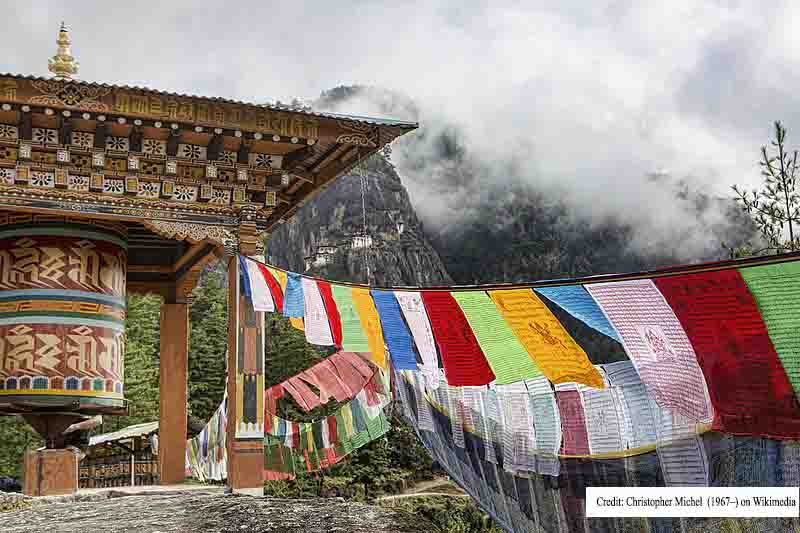 Paro and Thimphu are nearly 50 km apart. It's a valley town situated on the west side of Thimphu at 2200 m. Paro is most popular for Tiger's Nest, also known as Paro Takhtsang Lahakhang. The sole international airport of Bhutan lies in Paro and the airport view is soul-satisfying.
Best places:
Paro Taktsang, Chele La Pass, Paro Airport View, Zuri Dzong Monastery, Rinpung Dzong Monastery, National Museum of Bhutan, Ugyen Pelri Palace, Jangtsa Dutseg Lhakahng Temple, Tamchoe Monastery, Kyichu Lakhang, Paro Farm House, Paro Weekend Market, etc.
#2 Thimphu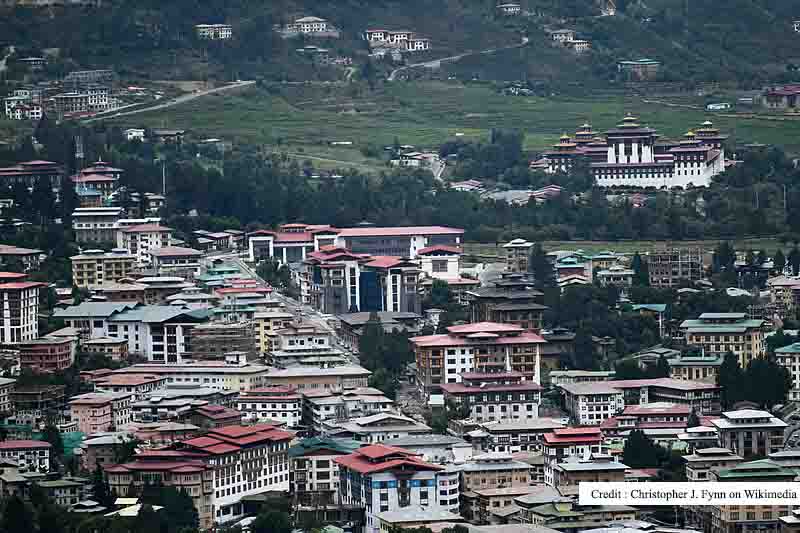 Needless to introduce, Thimphu is the capital and the largest city in Bhutan. Thimphu sits at an elevation of 2,334 m. and is about 4 hrs away from the border town of Bhutan, Phuentsholing, which involves an area of 26.1 sq. km. It lies in the West Central region of the country, popular for its iconic culture and stunning scenery. Check the best Bhutan hotels and resorts in Thimphu.
Best places:
Trashi Chho Dzong, National Library of Bhutan, Tango Goemba, Tango Buddhist Institute, Changangkha Lhakhang, Simply Bhutan, Clock Tower Square, Dechen Phodrang, Folk Heritage Museum, Simtokha Dzong, etc.
#3 Bumthang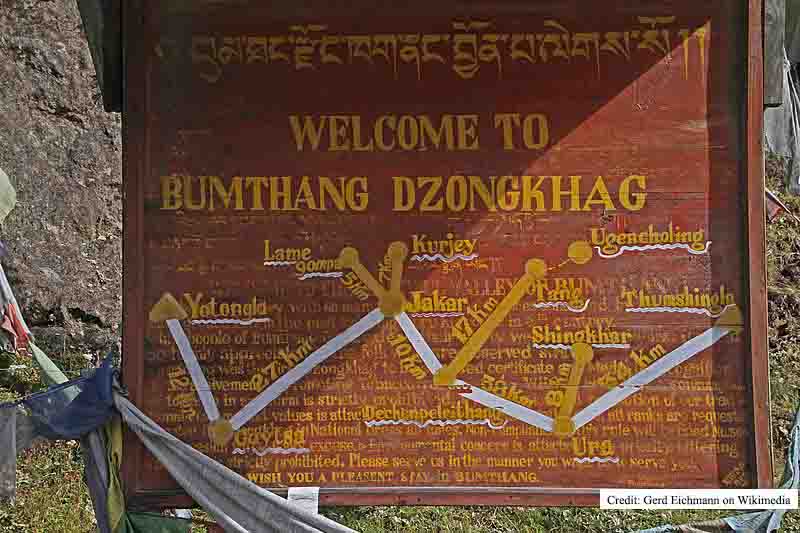 The district of Bhumthang has significant religious significance. The region consists of four mountain valleys namely Ura, Chumey, Choekhor, and Tang. This region is collectively known as Bumthang Valley, home to various ancient Buddhist Monasteries.
Best places:
Kurje Lhakahng, Tamshing Lhakhang Temple, Ogyen Choling Palace Museum, Bumthang Owl Trek, Jambay Lhakahng Temple, Wangduechhoeling Palace, Jakar Dzong, Ura Valley, Wild East Rodung La Trek, Ngang Lhakhang, Burning Lake, etc.
#4 Phuentsholing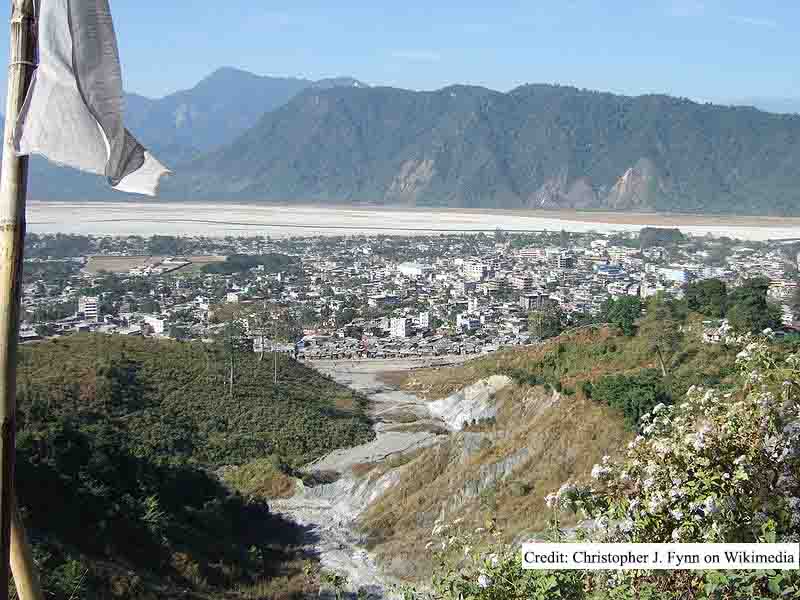 Phuentsholing the border town of Bhutan aligned at an elevation of 293 m., the gateway to the Land of Thunder Dragons. Also, this town is a commercial hub of Bhutan, displaying Bhutanese, Indian, and Nepalese cultural diversity. This is one of the best places to stay in Bhutan.
Best places:
Bhutan Gate, Palden Tashi Chholing Shedra, Amo Chhu Crocodile Breeding Centre, Karbandi Monstery, Phuentsholing Park, Zangto Pelri Park, Zangto Pelri Lhakhang, Torsa River Side.
October to December and March to May are some best times to approach and explore Bhutan more comfortably. During this time, the sky remains clear, and sunny, the climate remains comfortable, flowers bloom in full swing, and Himalayan flora and fauna become livelier. 
---